ONE OF A KIND
"Deliver My Photo" is a web-based software platform that allows companies or organizations the ability to capture and distribute their customer photos through a branded distribution portal as well as social media. Not only does it create a process for more interaction with your customer…it drastically improves engagement on your social media platforms.
---
---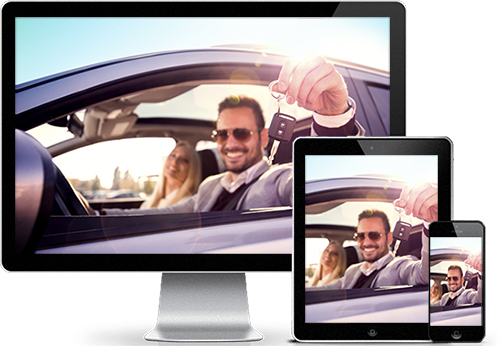 MOTIVATION
The Goal: Give the customer access to a photo which helps reinforce the brand while giving the customer easy tools to share their experience via social media. This also creates proven massive engagement on your company Facebook page! Example: Client is a Car Dealership and wants to send customer photos with their new vehicle to them via email so that they can access the photo via a branded portal – but also have the ability to share the photo with their friends on their favorite social networks (Facebook, Twitter, Pinterest).
HIGHLIGHTS
Great for Real Estate
Perfect for Car Dealerships
Ease of use for Concert Fan Clubs
Multi-Purpose for any user
---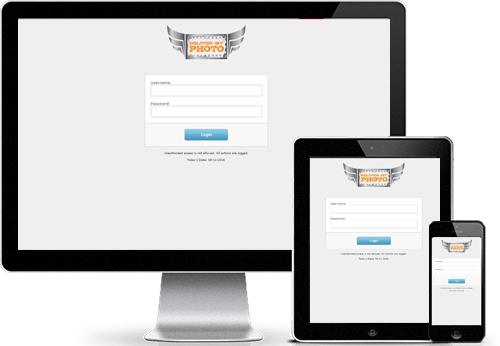 ACCESSIBILITY
Simply Login to DeliverMyPhoto.com from any internet browser via desktop, tablet, mobile phone, wifi enabled camera and you can start sharing and posting photos immediately.
---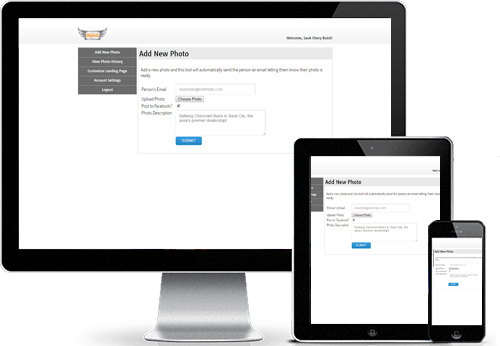 SIMPLICITY
Customer logs into delivermyphoto.com/accounts with a username & password. After login, it shows your immediate history of which photos were sent. Then you have the option to search, resend, preview, add new photos. In addition, you can customize your landing page and settings. Simply upload the photo add the customer email, and a personal message and hit SEND. This automatically sends the customer a personalized portal page to download their photo as well as share on THEIR social media. At the same time that goes out, the photo will post on YOUR Facebook page with that same personal message. It's that Simple!
---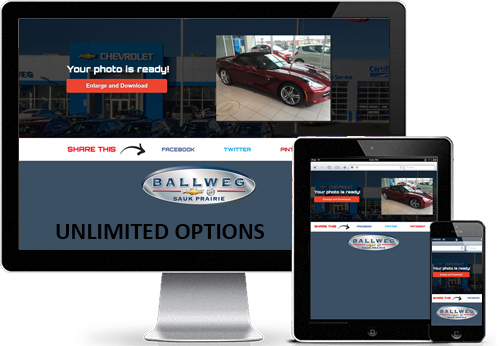 CUSTOMIZATION
Your company has many "Initial Setup" options you can use…Add company logo to be featured on the branded portal page. Change Business Name or Website Address. Link your Facebook Page (so that photos can also be posted to the company's page) Your Company also has the ability to customize the branded portal (or landing page) that the customer sees. Change Background Photo, Change text, background and button colors. You can change what would get shared (by default) when a customer shares the photo.
---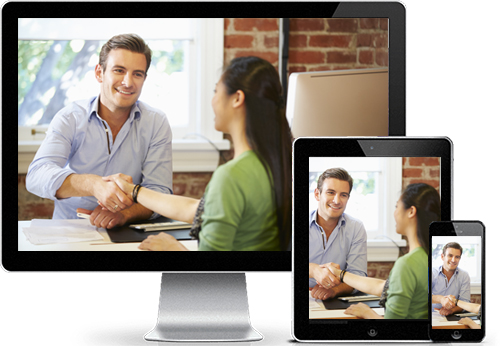 INTERACTION
This is the perfect opportunity to maintain contact with the customer after the sale. It keeps the "Social" part of social media, showing the customer your company truly cares. This creates a process to interact with them…with very little hands on effort from you or the salesperson.
---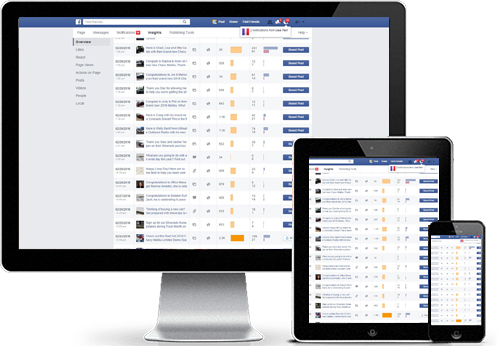 ENGAGEMENT
Deliver My Photo has a proven track record of creating the highest non-paid post engagement on social media. Not only do your customers engage on your social media site, the customer shares the photo on their social media making Deliver My Photo the perfect inexpensive venue to retain customers.